Content Order Form & Book Offer

Now you have a chance to make these photos, in their rarest form, a part of your collection. As you have noticed, there are a variety of images that touch the heart as well as the mind. However, being that we hope to provide the best service to our customers, we are limited as to how often we can accept orders. With this being the case, I am making the most recommended and favorite images available anytime. You have the option of purchasing the following photos in a 5x7 or 8x10 photo glossy format. You also have the option of having the photos framed to your liking. Simply specify, by using the chart below, what picture and frame you prefer. The photos will be framed in a Black, Brown, White, Silver or Gold standard square plastic frame. If you choose not to have it framed, leave that option blank. For these particular orders, I will accept money orders, cashier and personal checks (personal checks will be held for seven days to clear the bank). Simply print out the Order Form below, fill it out accordingly and Mail form along with payment to Memories & Beyond c/o Stephanie Sharp at P.O. Box 96, Mena, AR 71953. If the order form does not print appropriately and/or is not formatted correctly, simply fill in what areas are needed and continue with your order. The legibility of the form will be just fine. Each image has been watermarked (via the uMark Professional Software) to deliver more of a secure site. The actual prints will not have any of the watermark fonts. You will receive a crisp, clear product. Occasionally, you can access and purchase the 'Featured' photos from each page on our site as well as the following favorites through e-Bay Auctions at www.ebay.com. Availability of photos via e-Bay may vary. Depending on the amount of requests and traffic that we receive on our site, I may list items using e-Bay to broaden visibility for us. Refer back to e-Bay on an occasional basis and simply search for listing title 'Pictures and Photos of our Memories and Beyond' or search for discounted items as well as upcoming products that may not yet be listed through the website. An example of this title would be 'Image Screensaver and Site Prints (Wall Furnishings)' or simply 'Website Images (Art Prints)'. Item Number for auctions will vary. You can also log onto Zazzle.com via the following link for additional photo variations in Product Lines and Photo Prints, as well as Products not yet Provided by our Website that are mentioned in our Upcoming Product List. Memories and Beyond (www.memoriesandbeyond.com)

1)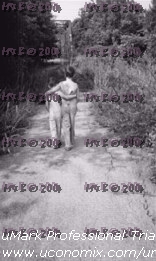 2)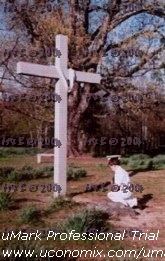 3)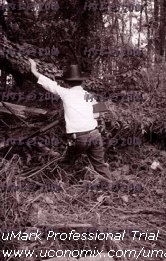 4)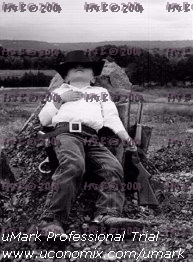 5)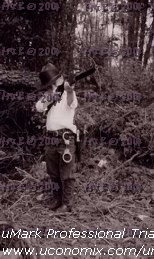 6)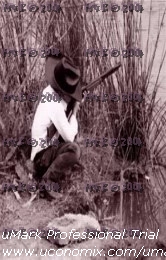 7)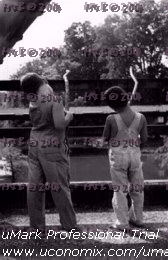 8)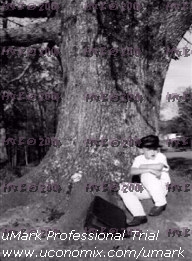 Photo#

(1-8)

Size

(5x7 or 8x10)

Quantity

Frame Color (Black, Brown, White, Silver or Gold)

-Just specify, if ordering more than one photo (per line), how many of those photos you would like framed and in what color for each, if any-

Price

5x7=$29.99

with Frame=39.99

8x10=$39.99

with Frame=$49.99

Total
TOTAL (+ Shipping & Handling of $15.00) =

E-mail Questions to: memoriesandbeyond@hotmail.com

*Please allow 4-8 weeks for the processing and shipping of each order

There is a flat rate for Shipping & Handling Charges of $15.00 (Not Included in Price)



-Not Accepting Orders at this Time-
Please read all Information below and check out the 'BOOK OFFER'
*Check back for Order Acceptance in a few weeks. The Ten Mile Creek can be purchased at anytime.

Make a selection of your preferred items using the order form below. Please print out the form, complete all necessary information by using a black pen, blue pen or a marker and mail it to: Memories & Beyond c/o Stephanie Sharp at P.O. Box 96, Mena, AR 71953. Just click 'Order Form & Instructions' (making sure to print out both pages 1 & 2)and appropriately fill out the form in accordance with your desired order. If, for some reason, while viewing the site on your computer, you can't locate the proper number for the picture you want because of a default in the setup, please feel free to e-mail (after making sure site is fully maximized), and we will figure it out together. If you should have any questions regarding information on how to go about appropriately filling out the Order Form, please click on the link at the very bottom of the Example Form itself entitled 'Example of How to Complete Order Form' for further assistance. Remember that if you are ordering a Personalized Formatted Sketch Photo, the original image must accompany the Order Form and the Order Must be Mailed in. We are not responsible for loss or damages to photos. Please make sure to send nice, crisp copies for origination. To promote faster service, you can e-mail the order form using the address below. If you choose to e-mail your order form and pay electronically, I can accept payments through Paypal (www.paypal.com). Send all payments through Paypal to stephaniecj2@juno.com. To e-mail your form, simply complete the Order Form in your word document and e-mail as an attachment (after you have saved the form to your Desktop), with 'Order Form for M&B' in the subject field, to memoriesandbeyond@hotmail.com. If you are mailing in the form, you must print out both pages of the Order Form, for there will be a page 1 & 2 (the 2nd page is a continuance of page 1), complete and submit payment via Money Order, Personal or Cashier's Check accompanied with the Order Form itself and send to the mailing address above. Personal Checks must clear the bank before Order can be processed. If you should need any additional space when filling in the Order Form, please feel free to add additional pages. Simply indicate on the page what product (as well as all additional information) the excess information indicates. You can simply duplicate the form (layout) of the Order Form itself. Please be sure to put your mailing address and contact information in the body of the e-mail or on your stationery when, or if, you're e-mailing your Order Form. Also, please note that with the limited sources available, we can only accept a certain number of orders at one time to process. Once those orders have been shipped, we can then accept the next available job. We are a small company trying to get situated and on our feet so that we can better serve our customers. Please e-mail with any questions.




Example of Order Form



ITEMS

PHOTO #

QUANTITY
(Order)
PRICE
TOTAL
Sketch Photos
(4 X 6)
(Price per each image)

x $15.98

Sketch Photos
(81/2 X 11)
(Price per each image)

x $20.98

Personal Sketch Photo
Format
(4 X 6)

x $18.98

Personal Sketch Photo
Format
(5 X 7)

x $19.98

Personal Sketch Photo
Format
(8 X 10)

x $20.98

Photos (Glossy Matte)
(4 X 6)
(Price per each image)

x $28.98

Photos (Glossy Matte)
(8 X 10)
(Price per each image)

x $39.98

Magnets
(Large Size Vertical Style)
4.21" X 5.47"
(Quantity of 10 per order)
x $49.98
Magnets
(Large Size Horizontal Style)
5.47" X 4.21"
(Quantity of 10 per order)
x $49.98
T-shirt
Sizes:
Youth XS - Adult XXXXXL

x $38.98

Quote (Add Additional $10.00)

$10.00

Standard Size Postcards
4.25 X 6
(Quantity of 250 per order)
x $84.98
Half-Fold Greeting Cards
(Folded-Horizontal)
8.50" X 5.47"
(Quantity of 10 per order)
x $37.98
Half-Fold Greeting Cards
(Vertical)
5.47" X 8.50"
(Quantity of 10 per order)
x $37.98
Personalized Address Labels
(Quantity of 140 per order)
Mistral Print
x $38.98

M&B PhotoShow (Slideshow) DVDs (JPEG Web site Images)-Refer to Link on Page 10 to Order Packages

(Add Additional $14.99)

NA

x$29.99

Site Images CD

(Including all Images on M&B)

JPEG Format (easy prints)

NA

x550.00

TOTAL (+ Shipping & Handling of $20.00) =
(No Shipping Required on Return Address Labels and Magnets)

Quote for T-shirt (If Applicable):______________________________________

E-mail Questions to: memoriesandbeyond@hotmail.com

*Please allow 4-8 weeks for the processing and shipping of each order

There is a flat rate for Shipping & Handling Charges of $20.00

(No Shipping Required on Return Address Labels and Magnets)



Book Offer: The photo you are viewing to the left of the page isn't up for market. This photo is the cover for my book entitled The Ten Mile Creek. I hope that you will take the chance to examine this book in its entirety. It is a book about varying circumstances and the attempts at dealing with these varying situations. The title is analyzed throughout the course of the story as emotional maturity that feeds into the hearts of those who chose to be close-minded and careless when it came to putting conditions on being truly loved, just like a creek feeds into a lake that opens itself to the sea. I feel that this book caters to the feminists who feel that even though certain emotion may stand outside of the normal realm of society, relationship wise, it doesn't mean that it shouldn't be expressed. People have the right to explore their emotions….perhaps even those emotions others may feel to be taboo. What you honestly feel doesn't make you strange or awkward, but not wanting to accept the responsibility for them could lead to your unhappiness.
In one short summary, allow yourself the chance to fly and don't allow others to be a stepping stone or a stumbling block in your path of discovery, for everyone deserves to discover his true identity and what happiness could befall him. Only when you learn how to love yourself can you truly learn to love someone else. Open your mind just a little bit to what possibilities could come of someone trying to take the initiative to love and be loved.
This particular reading is aimed more towards the mature adult audience, categorizing itself as an adult novel concerning feminine sexuality and spirituality. However, given the opportunity, this book would enlighten your soul and brighten your heart as you get a glimpse of love in its rarest form and see what kindness, emotion, and a personal connection beyond compare can bring to a life of loneliness and despair.
(Adult material)
**A company by the name of Dorrance Publishing Co. Inc. currently has the contract to produce the book in print and will be ready for circulation by the end of '09. However, you can currently purchase the manuscript in electronic format for a discounted price before the book actually hits the mainstream. Be one of the first ones to check it out. See official rules and regulations below.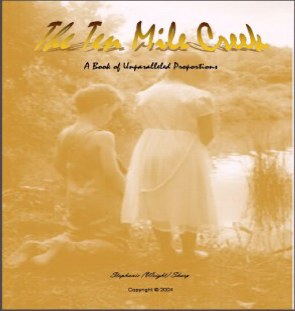 $9.95

*This is an Adobe (PDF) Version that will be sent via e-mail once payment is received.

*Please Read the Following Before Making a Payment:




Payment can be made through Paypal (

Paypal.com

). If you do not have an account through Paypal, one can easily be set up by logging onto the site and following the prompts. Simply send payment to stephaniecj2@juno.com by clicking on our 'Buy Now' Option (no shipping or insurance charges required). If, for some reason, the full manuscript is not transferable to you via e-mail and/or you have not received it within a period of 3-5 days, please alert me at

memoriesandbeyond@hotmail.com

I can mail your manuscript for your convenience on a PC Formatted Recordable CD (CD-R). Simply alert me of your mailing address. You can type it in the 'Note' area of Paypal. However, with this option, shipping is required at a charge of $3.50 (per your discrepancy, Insurance can be included as well for an additional $1.10). Please make appropriate changes when paying through Paypal. You will have to make an additional payment through Paypal to accommodate the shipping and handling charges. Simply log onto the site and follow the prompts. Do not use our site's 'Buy Now' Option. When making a payment on Paypal, be sure to choose for the 'Type' option-Goods (Other). Upon receipt of full payment, I will then e-mail or mail your personal copy of

The Ten Mile Creek

. Remember that in order to view the manuscript, you must have the Adobe Reader Software which can be downloaded at

adobe.com

.


Copyright Notice: The photographs on or purchased through the www.memoriesandbeyond.com web site are the property of Stephanie (Sharp) Wright. These images are for sale via the photographer herself and are not intended for resale or reproduction. The images are protected by United States and International Copyright Laws. These images are not freeware. It is illegal to reproduce, copy, alter, distribute, use on another web site, or publicly display any of these images, whether whole or in part. It is illegal to use any of these images as a reference for another photograph or as base of an illustration. All rights reserved.



M&B Copyright © 2004 (Stephanie Sharp Wright)




Copyright © 2008 - Also take part in owning a 'Great' Children's Book entitled 'The Bird that Couldn't' written by Website Owner and Producer, Stephanie Sharp. See below for Details.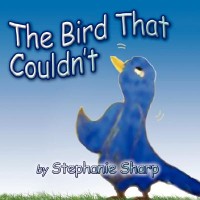 Copywritten in Febuary 2008, this book is aimed towards the 9-12 year olds - Paperback/44 Pages/ISBN 1424182506- and is available via Print-On-Demand Titles sold by On-line Bookstores such as Books-A-Million, Target, Amazon, Barnes and Noble websites and other On-line Border Stores.
Sequential Journeys of the Soul Manuscript (Possible Upcoming Production)
Save the PDF file via the above link to your desktop as 'doc' then open the manuscript as convenient to print, read and enjoy. Upon completion of your review, please take the time to follow the links below and respond to your liking. Please vote by leaving a comment (upon your opinion of the story's credibility) to perhaps see the story come to life on the big screen as a more intense, driven-bound story with a deliberate twist and more enhanced scenes to create the livlihood of the Scorpion King as that of what Hollywood has never seen before.